Prysmian Group Plans $50 Million Investment in Marshall Facility
Wednesday, October 13, 2021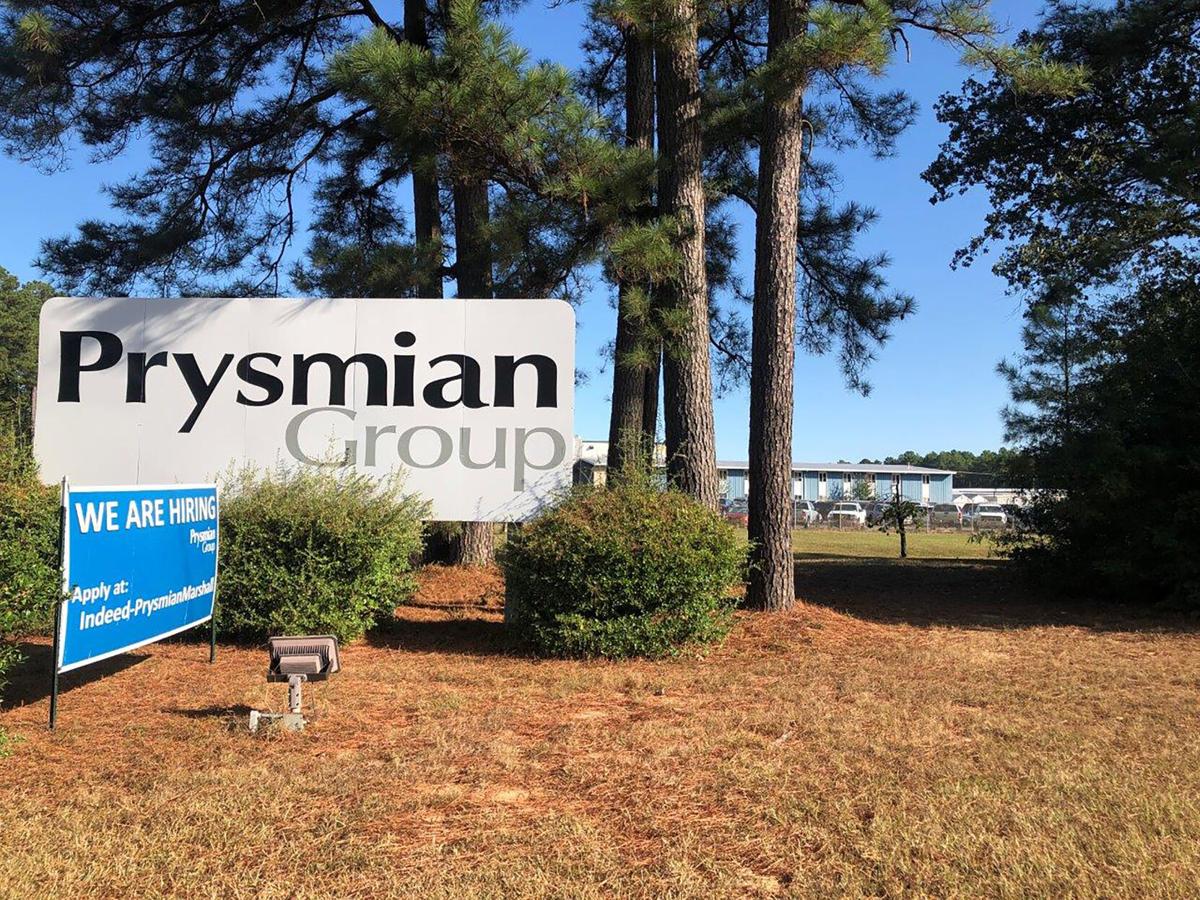 Prysmian Group is planning a $50 million investment in its Marshall plant, including equipment upgrades and the addition of 75 jobs, the company announced.
The announcement comes two weeks after the Harrison County Commissioners Court unanimously approved a seven-year tax abatement, which covers new capital expenditures. The two-part incentive proposal, valued at more than $1.2 million, was a joint effort between Harrison County and the Marshall Economic Development Corporation.
The county tax abatement portion has an estimated value between $650,000 and $720,000 over seven years. Marshall EDC's part is a multiyear contribution of EDC funds totaling $575,000 as previously approved by the Marshall City Council in early September.

"As we invest to grow and expand our presence in North America, we recognize the importance of our Marshall plant, workforce and the products that are manufactured in this facility for our business and our region," said Paul Furtado, chief operations officer at Prysmian Group North America. "These investments will expand our capacity, add new jobs and contribute to the economic growth of the area and the Marshall community. We are grateful to the authorities of the City of Marshall and Harrison County for working with us in making these investments possible."
Prysmian Group's Harrison County plant is its largest plant in North America and is where the bulk of the region's renewable energy products are made.
Both Harrison County and Marshall officials expressed their excitement about the planned investments.
Harrison County Pct. 2 Commissioner Zephaniah Timmins and Harrison County Judge Chad Sims issued a joint statement saying they were both excited about the capital investment and job creation that Prysmian was committing to at the facility.
"Prysmian's plant has been a large employer for years," they said. "With this expansion it's our hope that their business will continue to thrive for many more. While the county is foregoing initial revenue as an incentive to secure the expansion, the immediate effect will be employment of construction workers and thereafter company employees."
Sims and Timmons also noted the expansion would benefit Marshall ISD and ESD No. 3 because of additional property tax revenues that will be generated.
Rush Harris, executive director for MEDCO, agreed.

"Prysmian Group is a major employer for our community," Harris said. "With over 500 employees, they contribute over $24 million annually to our local wages. This addition will add $3 million more. Over half of the existing employees live in or immediately near Marshall. These employees contribute to the sustainability of our local and regional tax base. Economic growth is happening in our area, and we will continue to encourage private investment."
Jeremy Spears, chairman of the Marshall Economic Development Corporation, said it was encouraging to see Marshall's advantage of workforce training, logistics and affordability acknowledged and the community's "willingness to work together to secure new investment and regional growth."
"Prysmian has many options where to invest in their future," Spears said. "We are honored they will be sharing that future with us."