Smart Moves with Smart Signs
Sunday, August 19, 2018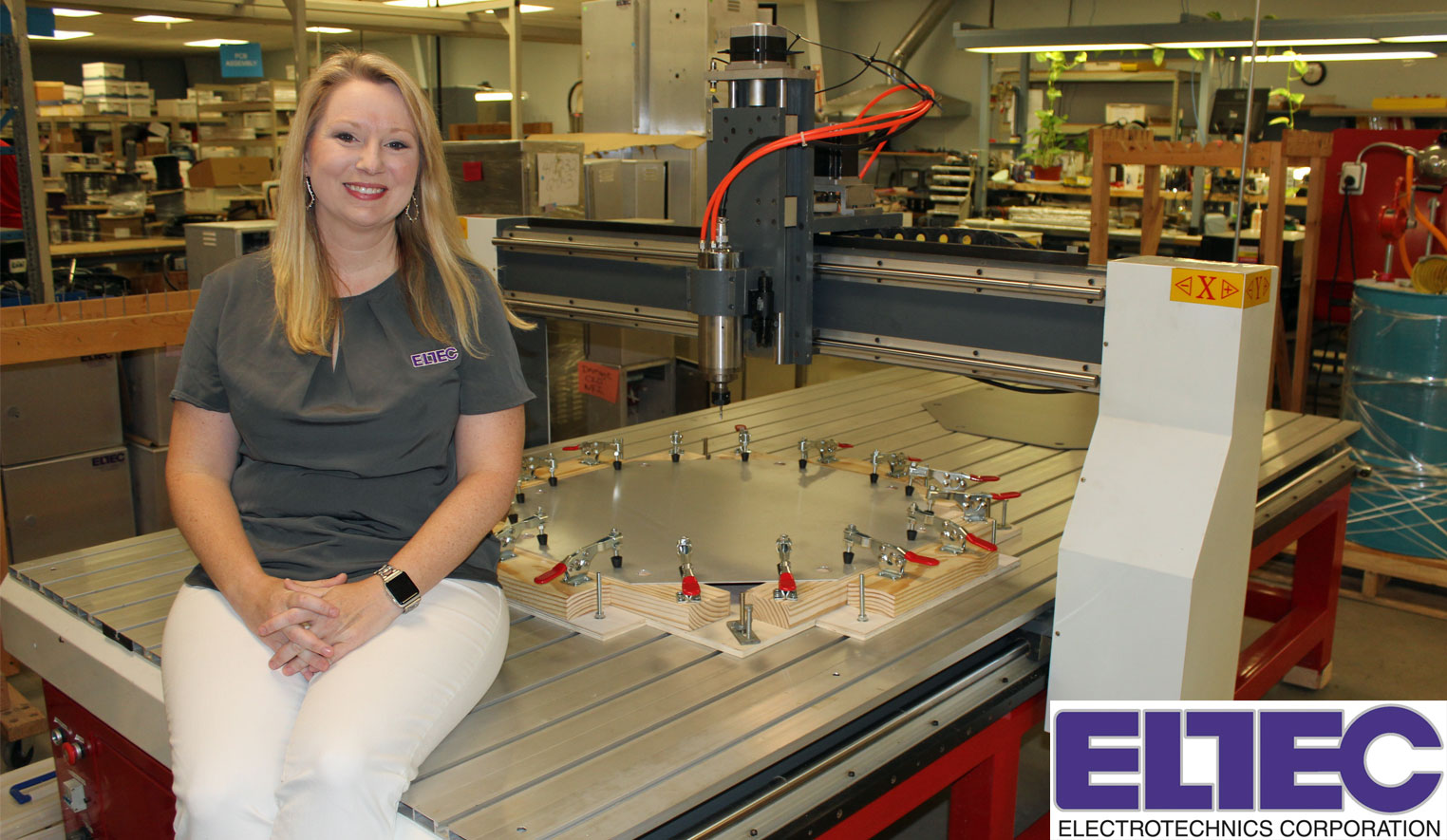 Road signs are getting a serious upgrade and makeover as a Marshall company is leading the charge. April Spears, President & CEO of Electrotechnics Corporation, known as ELTEC, has partnered with 511 Technologies Inc. to create smart signs known as the IoTraffic™ series. The signs lit by flashing LED bulbs come in all varieties such as school zones, stop signs, flood warning, and the like; however, these signs communicate via cell, radio, or internet with each other and can be programed and monitored remotely.
Leading Change
The game changing technology improves consistency and visibility while reducing downtime and operational costs. This is especially true in urban centers where the ability to monitor and program signs remotely saves countless manhours to determine if and where there might be a problem. A real-time system diagnosis takes seconds versus days and provides for a safer community.
Integral to the creation of this equipment is the team at ELTEC. "ELTEC's workforce is a talented group of employees encompassing manufacturing, shipping, technical electrical employees and the administrative team. They are dedicated and hardworking individuals who rise to any challenge and do what it takes to get the job done. They are a team and they make ELTEC what it is. I am blessed to work every day with this amazing group of people," said Spears.
Marshall EDC Supports Workforce Training
Marshall EDC assisted ELTEC in their endeavors with skills training and equipment. Spears commented, "In the last five years, MEDCO assisted ELTEC with workforce education funding which allowed our employees to receive additional training in safety, quality and electrical components. It's an added support tool."

The Future
As a Women's Business Enterprise National Council (WBENC) certified woman-owned business, Spears is very enthusiastic about the future of ELTEC. "We are optimistic that our new IoTraffic™ series of LED signs and internet connected traffic products will help ELTEC grow its footprint in the traffic industry. As the business grows we hope to expand production in Marshall. We also hope this will allow us to offer new jobs to the people of Marshall in customer service, engineering, production, and sales."
"The institutions we work with in Marshall have always been helpful from local businesses, banks, attorneys, restaurants and hotels. The current venture with 511 Technologies has been a wonderful alliance. This alliance makes me excited about the future of ELTEC and Marshall. We appreciate the assistance MEDCO provides to local businesses to support expansion and growth. The chamber has greatly improved its support of Marshall business as well. There is a new confidence in the air now. Our community is very supportive of each other and local businesses. I personally am proud to be a part of it."
Marshall EDC Executive Director Donna Maisel, CEcD, echoed that sentiment and reiterated, "One of the most important tools for business and industry recruitment as well as retention and expansion, is the ability for all entities and representatives of the community to partner together as a cohesive support group. It demonstrates that there is a strong cooperative effort. Marshall is fortunate to have this vital working relationship among the city, county, MEDCO, chamber, schools, utilities, and many others."

Category: Economic Development