Prysmian Group to host hiring event, job fair Wednesday
Tuesday, September 27, 2022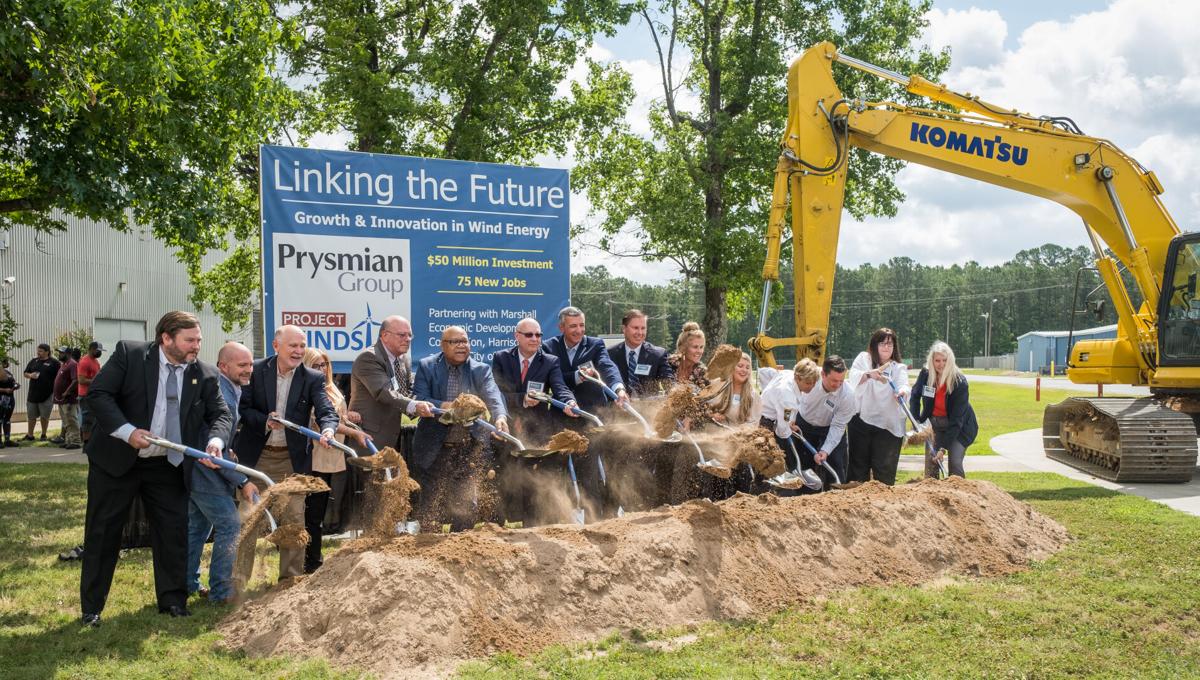 Prysmian Group and its Marshall plant (formerly known as General Cable) will host a job fair Wednesday at the Marshall Convention Center.
The job fair takes place from 9 a.m. to 5 p.m. It is free and open to the public.
Prysmian broke ground over the summer on a $50 million expansion project, which is scheduled to be complete next summer. The project will expand the Marshall facility to over one million square feet and create 75 new positions including machine operators, logistics and skilled trades.
"As we continue our growth in the region, we are proud to be able to boost our local communities by hiring local," said Chelsea Ratcliff, PHR, Marshall human resources manager, Prysmian Group North America. "We know that this job fair will produce some outstanding candidates for our expanded Marshall facility, and we look forward to adding new team members to our talented workforce in efforts to contribute to the economic growth of Marshall and the surrounding community."

Formerly General Cable, Prysmian Group's more than 50-year legacy as a major employer in Harrison County has helped drive economic growth in the region. Currently with more than 400 employees, the Marshall facility is Prysmian Group's largest plant in North America where the bulk of the region's renewable energy products are manufactured.
Prysmian Group is an Equal Opportunity Employer (EOE), offering an inclusive, team-based work environment with competitive compensation, as well as comprehensive benefits, including medical, dental, life insurance, retirement savings options and generous paid time off.
Candidates seeking employment are asked to come prepared with copies of an up-to-date resume and two forms of identification. Candidates may be interviewed and hired on-the-spot during the event.
To learn more about the available job opportunities, text MARSHALL to (866) 745-6271 or visit Prysmian's careers page.